Challenge to limitless and unexplored field from nano to global environment is the mission of ADVANCE RIKO, Inc.
Starting from December 25th, 2014, all our shares being transferred from ULVAC, Inc. to CHINO Corporation, we will develop our business as part of CHINO group. Accordingly, we changed our company name from "ULVAC-RIKO, Inc." to "ADVANCE RIKO, Inc."
Over 50 years since its foundation through the period of ULVAC-RIKO ( former name), ADVANCE RIKO, Inc. has devoted the technical developments related to "HEAT", supplied many products such as infrared lamp heating systems, and thermal analysis/thermal property measurement systems, and contributed to technical developments, researches and production activities of the customers in the world. By joining CHINO group, we believe our technological capabilities about thermal management and evaluation systems related to heat will be developed, so we can help the customers further. The thermal technologies have been developed and utilized mainly for fields of process implementation or thermal analysis/physical measurement by heating. However, recently the technologies started to contribute to unexplored fields such as development and creation of entirely new materials in many industrial fields or resolution of environmental and energy problem solutions. From that point of view, we think the thermal technologies started to change from "mature industry" to "growing industry" newly.
We have held up the corporate philosophy of contributing to the society by supplying ingenious and advanced technologies. We would like to challenge aggressively to create our own thermal advanced technologies taking a step in new fields of the growing industry, in addition to the conventional thermal technologies. We will make every effort to produce helpful products for the customers further. So, we would appreciate your continuous support and cooperation in the future.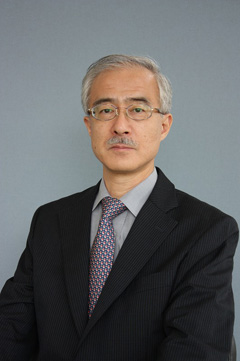 Narishi Gonohe
President&CEO
ADVANCE RIKO, Inc.